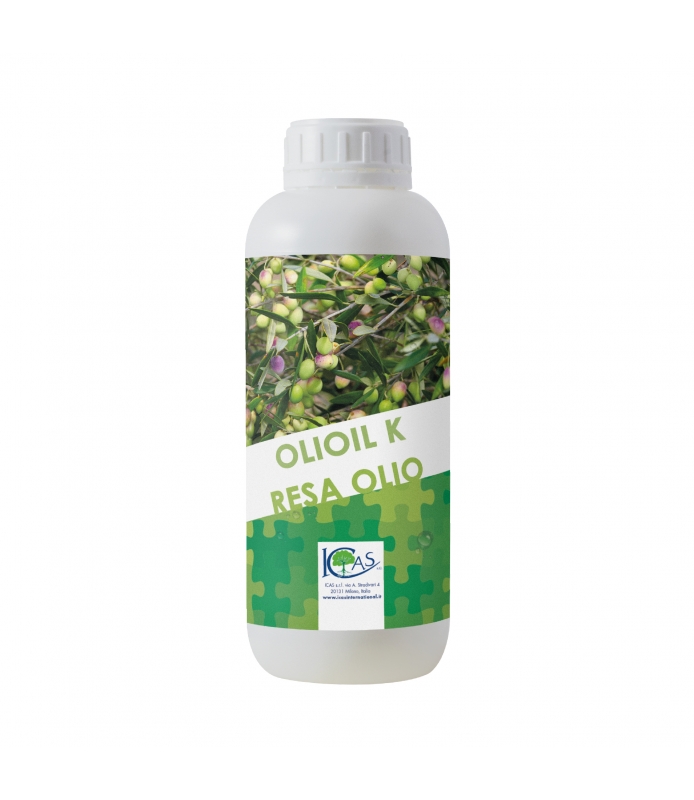  
OLIOIL K
This is a potassium-based product. It promotes swelling and therefore increases the plant's oil yield. Starting from early September apply this product 2 to 3 times every 10 to15 days.
1 KG Bottle
Fertilizer - SIAN Register Number: 0028601/20

Secure payment
Credit card or bank transfer

Free Shipping
Nitrogen and potassium fertilizer the combination of these two elements not only favors the increase in production but also contributes to increase the oil yield.
Dose:
OLIVE TREE: from 15th to 30th July; ml 25 x 10 l water, by foliar spray.
Repeat once or twice from the first of September 7 - 10 days apart.
Combi Olivo Range: The products of the Combi Olivo (olive) range are designed to achieve good quality olive growth. These products reduce the phenomenon of production alteration typical of the olive tree and allows a biological crop management.
Reviews
No customer reviews for the moment.